TREX COMPOSITE DECKING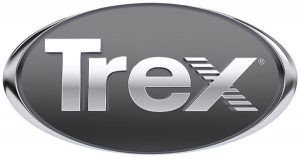 If you are considering a composite material for your backyard, then you have probably come across the name Trex. Trex was one of the first brands of composite to hit the market and is still at the top of the list for many people. They offer a large assortment of products. The two that seem to be the most appealing and attractive are Select and Transcend. These two product lines offer endless possibilities for whatever look you are trying to achieve for your home. The new Select line replaces the Accents product line by combining the original composite core and wood grain texture with a durable PVC capstock similar to that of the Transcend product. The Trandscends line is a composite core with a PVC capstock, and gives you a much richer array of color options. You can stop by to see the color choices and talk about what you are looking to achieve for your home.
Composite Decking available by Special Order
Please come by or call (210) 684-6493 for pricing.
[ultimate_info_table][/ultimate_info_table]
[bsf-info-box][/bsf-info-box]